Article from Construction Week Online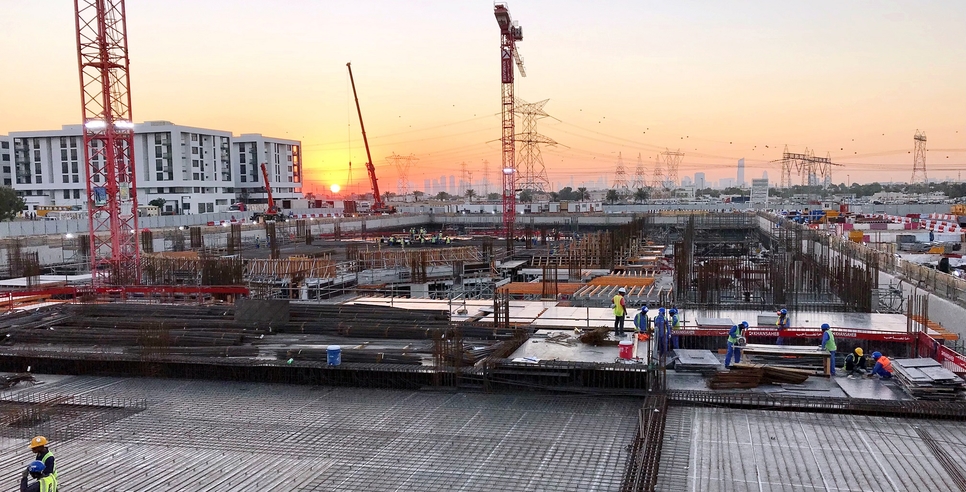 UAE contractor Khansaheb Civil Engineering has been picked to build Sport Society, the world's largest sports mall in Dubai.
Due to complete in Q1 2020, the project by Viva City faces "many challenges" that the Dubai contractor's expertise will help to overcome.
Viva City's head of design, Edgar Bove, explained: "The process of building the world's largest sports mall faces many challenges, especially as the project is designed to be an architectural icon that will deliver a unique experience combining shopping, entertainment and sports activities.
"The project's construction work is progressing according to schedule and within the allocated budget, thanks to the efficient operations of Khansaheb Civil Engineering, the company commissioned to carry out the construction works."
Khasaheb's group general manager, Steve Flint, said the company is using a fully integrated building information modelling (BIM) setup to manage and coordinate the project's design and construction work.
Close to 60,000m3 of structural concrete has been poured for the project, with 9,000 t of steel used for reinforcement across six floors – including basements and the roof – all of which will need more than 160,000m2 of formwork. The reinforcement steel is prefabricated and factory-made, and can be laid by four workers in 15 minutes, which Flint said is "a record time compared to traditional constructions of this type".
Nine steel trusses, weighing 70 t each, have been erected for the project. Each truss will reach maximum height of 30m above the ground, with crawler cranes being used to limit the operation to one lift. The trusses, like the reinforced steel, are prefabricated, factory-made, and pre-finished. The truss sections weigh 14 t per module – five sections are bolted together at ground level to make up one truss, which is erected as a composite unit weighing 70 t.
Flint said the project also features prefabricated and factory-assembled mechanical, electrical, and plumbing modules.
Commenting on the contract, Flint added: "The award of the Sport Society contract underlines the reputation that Khansaheb holds for delivery on time of complex major projects that demand a high quality finished product and Khansaheb's experience and track record in the delivery of key retail projects that have challenging completion schedules."
Sports Society will also feature LED screens to broadcast local and international entertainment and sports news, as well as a National Hockey League (NHL) regulation size ice rink, which will be cooled to -5° at floor level.