Article from Khaleej Times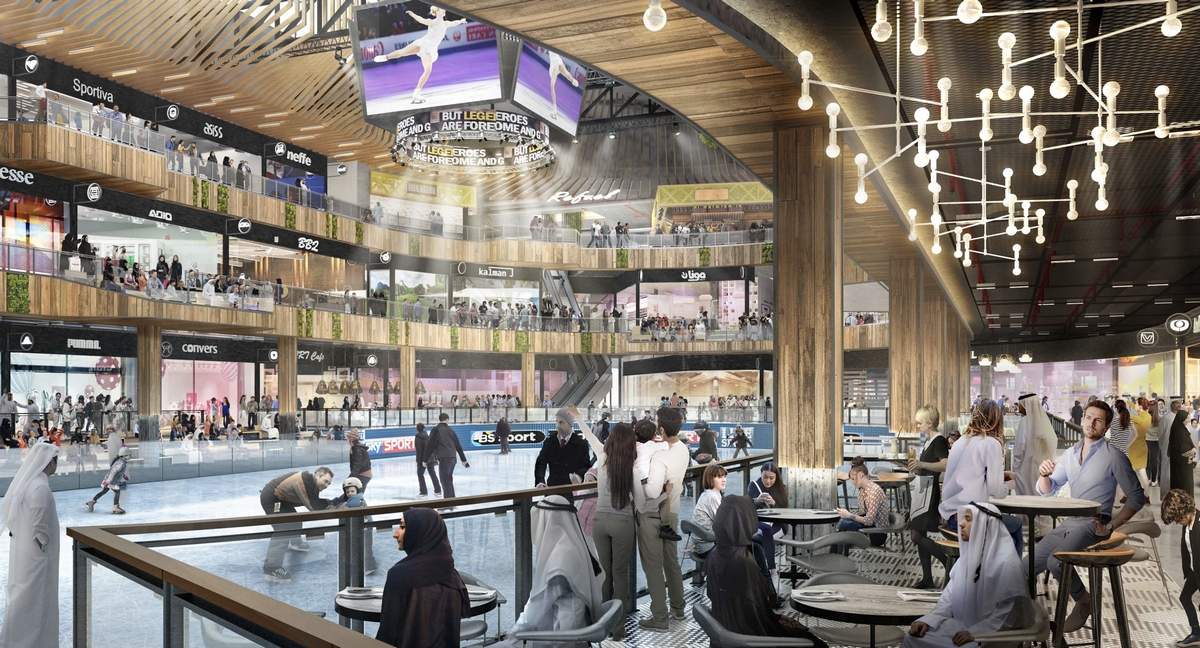 The Sport Society will have three floors with a total area that is equal to 12 football pitches.
Dubai-based Viva City has announced the development of its Sport Society project, the world's largest commercial sports mall.
It is designed to be a global architectural icon that elevates the UAE's reputation and achievements at various levels as well as to meet the aspirations of the residents and tourists. It will take the concept of sport centres to unprecedented levels when it opens doors with a global event in 2020.
Edgar Bove, head of design at Viva City, said, "The project will present big surprises both in design and activities, and will deliver a unique experience combining shopping, entertainment and sports.
The launch of the project comes in line with the Dubai Fitness Challenge, announced under the patronage of Sheikh Hamdan bin Mohammed bin Rashid Al Maktoum, Crown Prince of Dubai and Chairman of Dubai Executive Council.
Sport Society will be an important destination to embody the Dubai Fitness Challenge that encourages all Dubai residents and visitors to exercise daily for 30 minutes in 30 days to make Dubai the most active city in the world.
"The Sport Society brings a new concept in creating active and exciting spaces to boost the morale of visitors. It will have three floors with a total area that is equal to 12 football pitches. The ground floor will be the most significant and will have a large space for organising various sporting events," Bove added.
"The other two levels will feature retail outlets by the most prominent international sports brands as well as dedicated spaces for various sports activities in addition to a large chain of restaurants and cafes, which food provide organic and beverages that are consistent with the nature and identity of the mall as it attracts fans and followers of more than 40 kinds of sports.
"The mall will have a screen that will be one of the largest LED display panels. Visitors can watch international sports performances and tournaments indoor and outdoor,"
Bove concluded.
The Sport Society has a strategic location in Dubai close to the Deira City Centre and is easily accessible as it is served by a wide road network that makes it easy to access the mall, which will have dedicated parking spots.